A DIGITAL IDENTITY THAT HELPED CRACK A 40 MILLION CONTRACT FROM TATA.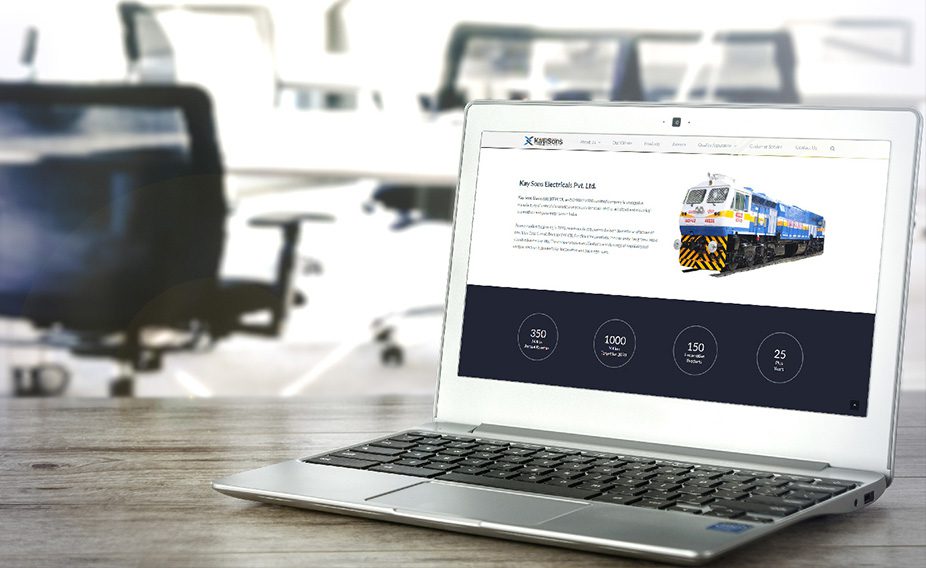 Kaysons is a large, well-respected entity assisting Indian Railways in its endeavour of manufacturing sophisticated electronic components for diesel and electric locomotives and passenger cars in India. Kaysons has over 25 years of experience in the industry with an arsenal of over 150 different parts for supply, to Indian railways. The company is on course to achieve its target of 1000 million rupees revenue by 2020.

KAYSONS'S NEW WEBSITE HELPED THEM GAIN OVER 100 MILLION IN CONTRACTS.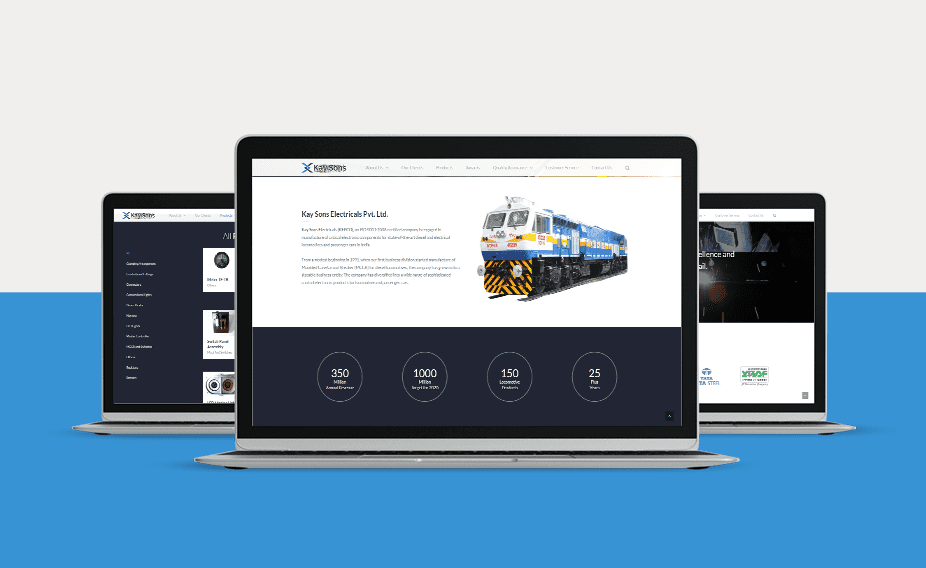 Our mission was to bring Kayson's website out of its dial-up internet days image. The target users for the site are prominent people from companies like Tata, Siemens and other similar brands looking for an association. We recognised the three main aspects sought by Kayson's target users, namely; Experience, infrastructure and products. We created a design that helped establish these attributes in the mind of the visitors. The product page is designed to enable one-click access to any of the 150 products with their details and specifications.
THE WEBSITE IS NOW THE FIRST TOUCH POINT FOR INTERESTED BUSINESS PARTNERS.