LUXURY FURNITURE WEBSITE THAT DRIVES MORE THAN 500 CUSTOMERS A MONTH.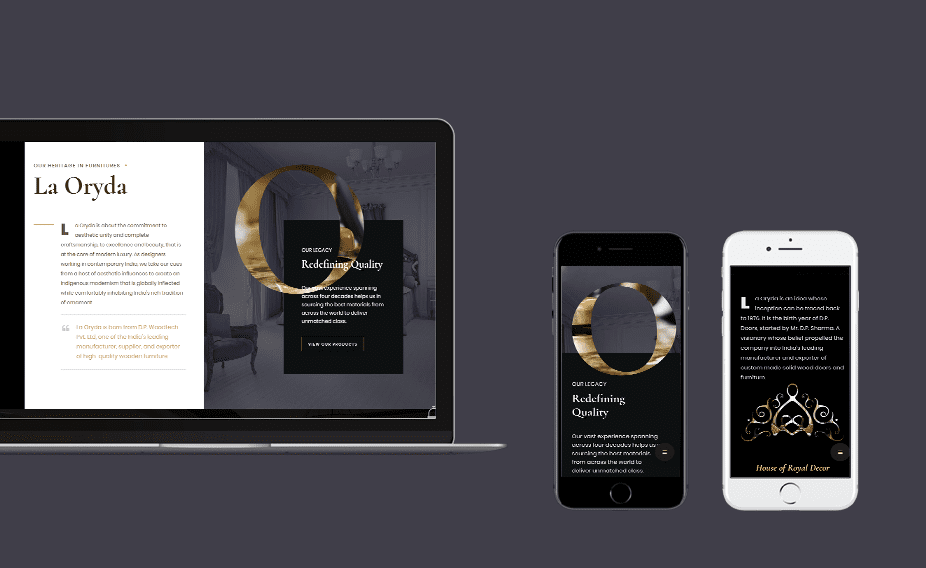 La Oryda is amongst India's leading manufacturer, and exporter of custom made solid wood doors and furniture. La Oryda excels at creating bespoke luxury furniture. The journey of their products starts with the selection of wood and ends with their artisans crafting a piece of art. Their vast experience spanning four decades has enabled them to surpass their competition.
THE NEW WEBSITE BECAME THE FIRST TOUCH POINT FOR THEIR NEW CUSTOMERS.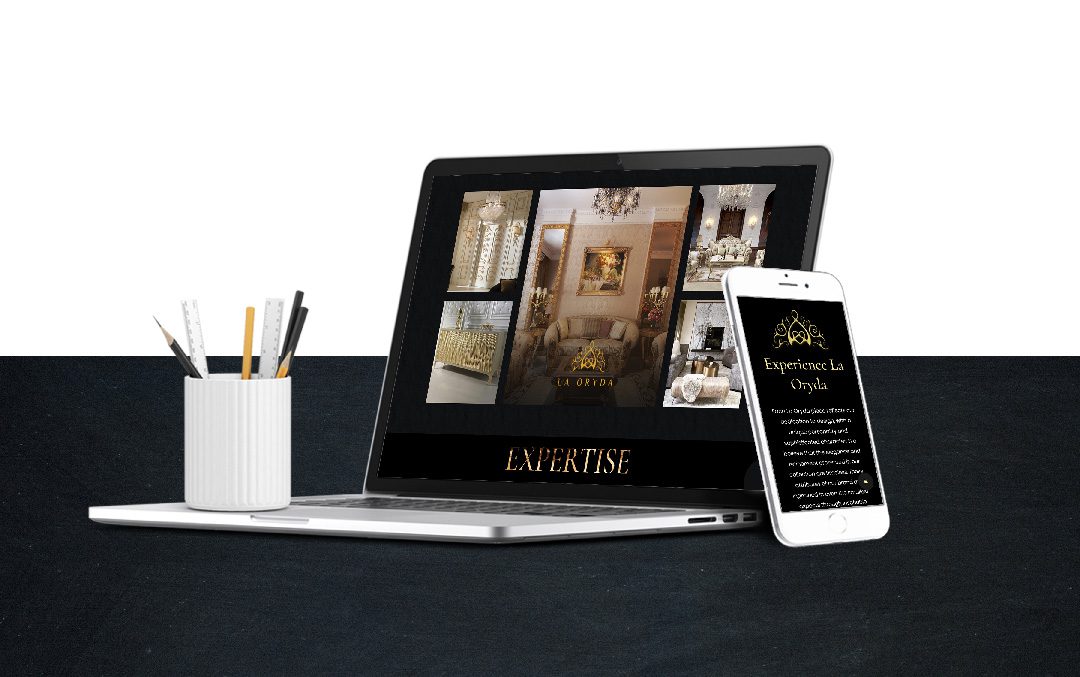 Our responsibility was to bring this behemoth company to the digital age. We created a website that documented La Oryda's rich history while showcasing their prowess at design. We worked with La Oryda to provide copywriting that could explain their years of experience.
TARGETED MARKETING ALONG WITH AN OPTIMISED WEBSITE ENABLED US TO GENERATE OVER 500 LEADS PER MONTH THROUGH A COMBINATION OF ADWORDS AND SEO.