You can never go wrong by investing in communities and the human beings within them.
Effective, engaging and – most of all – regular social media communication should be one of your company's most important activities. After all, it is here that you will find the widest audience and an impressive group of customers. We are specialists in the management of brands' presence in social media channels. By shaping the desired image of your brand, building engaging dialogue and long-lasting relationships with the users and publication of strategic, creative and valuable content, we will boost your sales. Leave your social media presence to us!
Designing Communication Strategies for Social Media
Audit and In-depth Analysis of Company's Activity to Date
Competition Analysis
Building an Attractive and Professional Image of the Company
Comprehensive Management of All Social Media Platforms (Facebook, Instagram, Twitter, Linkedin, Youtube,)
Creating Advertisements and Advertising Campaigns
Graphic Content Design
Monitoring of the Activity and the Results, Reporting
marketing ninjas
Attract followers and expand your reach
We offer exceptional content (posts, graphics, photos, videos, stories etc.) that will build a community around your brand in an extraordinary way and increase your profit by getting the most of social networks and taking advantage of the unique opportunities each of them offers.
Thanks to the in-depth analysis and precise matching of the message and strategy to the target group, we constantly increase traffic (contests, virals) and conversion rates as well as encourage interaction.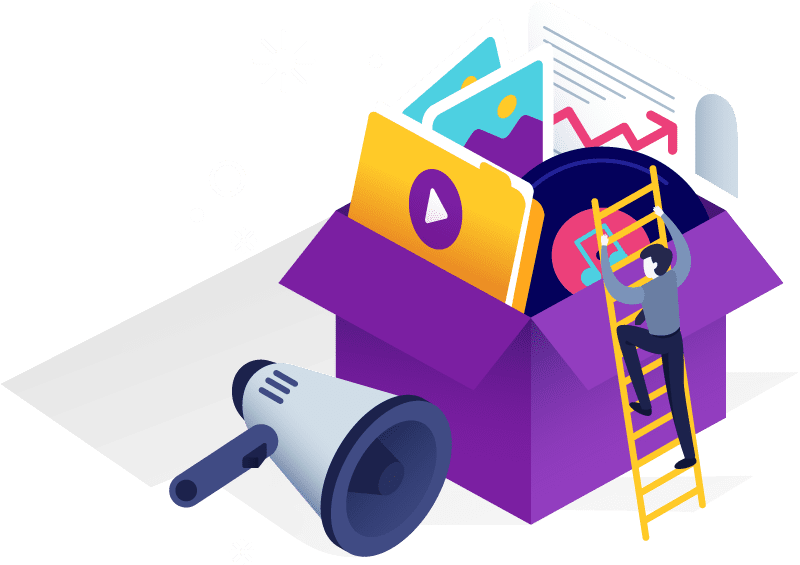 Inter-action!
Social media are the most interactive space for communication. With the unlimited possibilities they offer, you can reach your (potential) customers directly and deliver the content that they are not able to find anywhere else. It is a great chance to attract customers with one-of-a-kind message and outperform the competition. Social media accompany millions of people every day, so you get the possibility to establish your presence on various social platforms at the same time. Don't stay behind!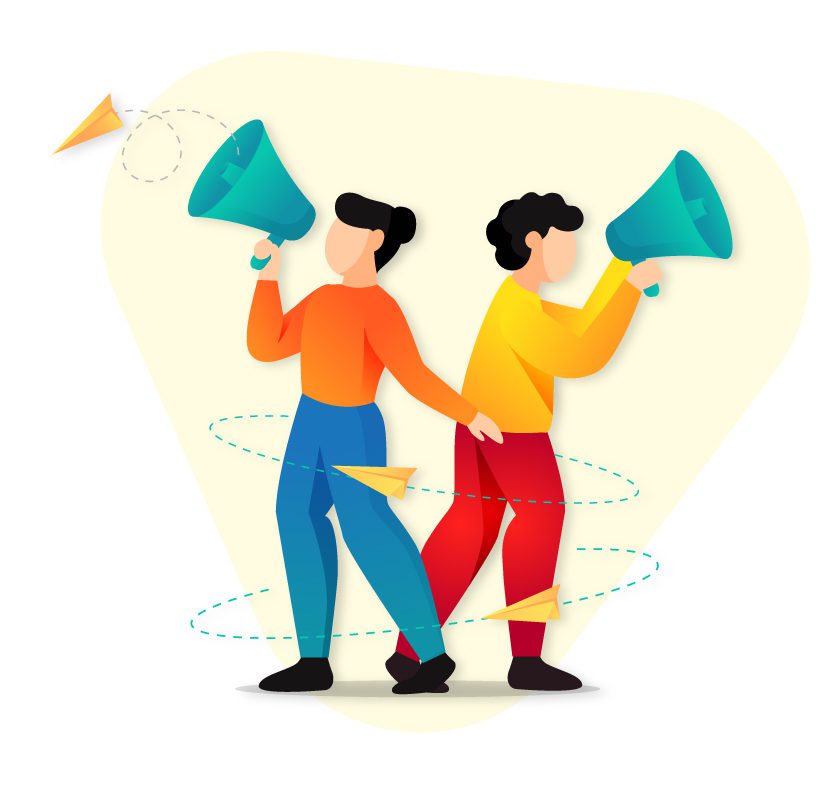 How we render the best social media marketing services!
01

Research

Before implementing a social media campaign, we conduct research on the adopted tactics of your competitors.
02

Plan

We create a social media campaign to highlight your business goals at the same time ensuring that those goals are realistic, measurable, specific and time-lined.
03

Execute

Our social media professionals use different social hubs such as Instagram, Facebook, Linkedin & Twitter to promote your online business and let your brand gain more popularity & business.
How choosing us would
benefit you?
Increase brand awareness
It is true that a majority of people are using social media sites like YouTube, Twitter or Facebook. We use these networks to establish your brand as well as increase its awareness among potential customers.
Better customer interaction
Our social media marketing services will definitely strengthen the customer satisfaction as these networks enable your company to respond to the questions & concerns of customers directly.
Unique content development
We study your business and your brand before starting content development. This process ensures everything shared from your social media channels is uniform with your brand and your voice.
talk to us
Discuss Your Project
Need a comprehensive social media strategy for your brand with competition analysis
and social accounts management?
Over 5 years of experience serving
650+
customers
Do you want to future proof your business? Are you looking for new ways to market?